Content Curation: How to Change Customers into Brand Advocates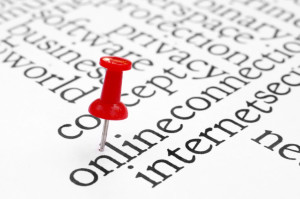 For businesses today, marketing strategies are continuing to evolve and change to meet
the needs of customers, search engine algorithms, and the global market. In the present, Internet content is one of the most effective ways for a company to gain notoriety and establish itself as an expert in its various field. However, this process often takes years of careful planning as well as hours of effort in generating content that is helpful to consumers. Content curation, on the other hand, is a much simpler and more effective way to provide content to customers. Content curation strategies harness the creative power of current customers and turn them into advocates for a specific brand.
Heidi Cohen, marketing expert and creator of her own popular website, recently voiced her opinions about content curation and its many benefits for brands. Changes in marketing strategies and search engine optimization have affected the way businesses create and manage content, and curation may be one of the most beneficial content organization strategies available today. By harnessing the power of a brand's own customers and transforming them from sideline observers to brand advocates, a company can turn into a content-generating powerhouse that is uniquely situated to meet the needs of its customers.
The Importance of Content Marketing
Content marketing is indisputably one of the most effective and most necessary marketing strategies of the day. In order to rank well with the most popular Internet search engines, a website must be filled with relevant and helpful content. Google, the biggest search engine in existence, has recently changed its search engine ranking algorithm to emphasize high quality content. Consumers are sharing content that appeals to their senses, supports their worldviews, and provides helpful and engaging information. Unless the content on your website is fresh and relevant, your site won't rank well and it won't attract attention from prospective paying customers.
Marketing techniques that used to involve stuffing poorly written articles with relevant keywords are becoming less effective due to new algorithm updates. Customers are now able to recognize articles that are simply written to increase web traffic, and they are more likely to abandon a website if the read poorly written content that is keyword-heavy. In addition, search engine algorithms are punishing websites that feature this type of content.
Effective Content Marketing is a Full-Time Job
Many businesses recognize the marketing potential of a good content strategy, but they simply don't have the time or resources to devote to writing good content on a regular basis. Content marketing is a full-time job that often requires an entire team of expert writers, researchers, and organizers. For content marketing to work effectively, content must be written that appeals to consumers and it must be posted in a way that is easily accessible to consumers. If your business doesn't have the resources to hire a content marketing team, however, this full-time job is often impossible.
Let Customers Lighten the Workload
There is a solution, however. Content curation allows companies to give the task of creating relevant content to customers who are already interested in the brand, talking about specific topics, and doing research in specific industries. Withthis process, a business can take customers who are simply acting as spectators and allow them to voice their opinions and offer assistance and advice to other customers: all underneath the umbrella of the company performing the content curation.
What is Content Curation?
So, what exactly is content curation? This term is relatively new to the marketing industry, but it was inspired by the concept of a museum curator. A curator at a museum is an individual that searches the market for interesting and important pieces of art. Curators don't create art themselves. Instead, they provide a location in which other artists and creators can feature their works. The curator acts as a go-between, connecting artists with consumers. The benefits to this process are three-fold. Consumers benefit from the work of the curator because they are exposed to a wide variety of engaging and relevant art. Artists benefit from the work of the curator because their work is appreciated by a large number of consumers. Finally, the curator benefits from this relationship because consumers and artists come to view the curator as an expert in his or her field.
This museum curator role can be applied to content marketing, as well. With content curation, a business collects articles, blog posts, and other updates from other sources. These articles and posts are organized and displayed on a website for consumers to read and peruse. Consumers begin to associate a business's website with high quality content, new writers submit their work to the business because they want to be featured, and the business sees traffic increase because of the strategies.
How Does This Benefit the Consumer?
Content curation benefits the consumer, first and foremost, because it ensures that a website will always be filled with helpful, well-organized, and fresh content. Consumers are constantly on the lookout for new content, articles, and blog posts that share important information and communicate new ideas. When you employ content marketing strategies, you are essentially gathering the newest ideas from across the World Wide Web and funneling these ideas through an organizational system, so that consumers can find the interesting, relevant, and entertaining content they are seeking.
How Does This Benefit the Creator?
Content curation benefits writers and posters simply because these tactics allow their work to be read and enjoyed by a larger number of consumers. If your website gets a large number of hits per day, writers will want their work to be featured on your site because it increases their exposure.
How Does This Benefit the Company?
The benefits for the company are obvious. With content curation, you don't have to worry about tirelessly researching consumer trends and creating content that appeals to consumer fancies. Instead, you can allow consumers to do the work for you. Encouraging them to submit and share articles will lighten your workload while still ensuring that you are posting the content necessary to drive consumer traffic to your website.