10 Ways to Optimize Leads for Your Online Business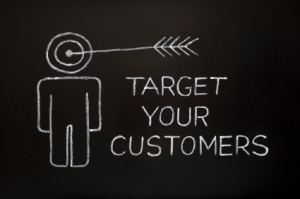 The list of high quality, sales-ready leads is the holy grail of effective business marketing. A
list that includes the contact information, preferences, likes and dislikes, buying trends, location, occupation, and other important information for a variety of potential customers is the key you need to turn names into sales. Lead generation is a complex and ever-evolving process. A couple of decades ago, leads were generated predominantly through face to face contact, cold calling, business meetings, and even word of mouth. Businesses that were searching for new, interested leads relied on the buzz of the industry and a fair helping of luck to connect the business with the consumers who were interested in the product or service.
Thankfully, that has changed dramatically. Luck has been drained, almost completely, out of the lead optimization and generation process. Leads today are generated through social media, blogging, content creation, search engine optimization, and even a bit of cyber stalking. A seemingly infinite number of connection avenues allow businesses to get lists of real leads with real, accurate information in a fraction of the time it used to take.
Creating a jumbled list of disorganized leads, however, will not accomplish anything for your business. Many consumers get frustrated by companies that contact them too often or inundate them with marketing efforts. Ineffectively using your business leads can contribute to a poor business reputation. So, how can a business optimize its leads to more effectively turn names into paying customers? Jon Miller, a writer and lead optimization specialist, suggests here that the first lead optimization strategy should always be lead nurturing. Lead nurturing is, of course, crucial, but it's only one of the lead optimization techniques for online businesses. Here is a list of ten ways to optimize leads for your online business.
1. Lead Nurturing
Lead nurturing is important. Online businesses use conversation through social media, blogs, and public forums to nurture their leads and create a relationship built on two-way communication. For example, a lead may be generated when an individual downloads an eBook from your business's website. In order to download the free eBook, the potential customer may be required to submit some contact information. Lead nurturing involves using that contact information to follow up with the consumer who downloaded the eBook. Asking questions such as "What did you think of the eBook?" or "Do you have any further questions about our eBook?" will help you gauge a customer's interest in your products and services. The key to lead nurturing is two-way communication. You ask the questions and encourage site visitors to respond. This can be accomplished on Facebook, Twitter, LinkedIn, Pinterest, YouTube, a phone call, a text message, or an e-mail marketing campaign. The options are limitless.
2. Create a Trust Relationship
Another important lead optimization technique is creating a relationship built on trust between your online business and your list of leads. Leads will remain leads forever unless the consumer can trust your business to fulfill a need or provide a solution. You can use social media, blogging, e-mail campaigns, or phone calls to establish a relationship of trust with consumers. Offering consistent, high quality content to consumers is a great way to begin a relationship of trust. When consumers associate your business with information and reliability, they'll be more likely to respond when you contact them.
3. Use Sale-Ready Filtering Criteria
Another important part of lead optimization is the use of sale-ready filtering criteria to decide precisely when a lead should be contacted. If you spend time contacting leads that simply aren't ready to make a purchase, you'll be wasting your lead's time and your own time. You can use lead nurturing questions to evaluate a lead's state of mind. Only contact leads when they are primed to make a purchase decision.
4. Transition from Marketing to Sales with Excess Information
If you have multiple departments for your online business, such as marketing and sales departments, it's important to flood the sales department with information that has been gathered by the marketing department. A break down in lead conversion occurs when the sales department doesn't have enough information about leads. If a consumer feels like they are being asked the same question or given information that is irrelevant to their needs, they may start to mistrust your business. Create detailed lead profiles and ensure that all information transitions from one department to the next.
5. Follow Up with Sales
Lead optimization isn't just for leads. It's also for customers that have made a purchase. When a customer buys something from your online store or business, follow up with that customer. Customers who make one-time purchases are still leads. With effective nurturing, they can be transformed into customers who make consistent, repetitive purchases.
6. Evaluate Marketing
Always evaluate marketing techniques when you are developing and optimizing your lead list. Use formulas and data collection programs to assess the worthiness of a marketing campaign. Unless you keep meticulous records about customer response and activity, you'll never be able to know what types of campaigns generate the most leads.
7. Eliminate Duplicate Leads
Another way to optimize the leads for your online business is to be sure and remove all duplicate leads. A disorganized lead list that includes duplicate lead profiles with incomplete information will severely limit the effectiveness of your lead conversion efforts. Sometimes, customers will interact with your business through several different avenues. You may have a lead that connects via Twitter, Facebook, and through your business's website. Combine those leads for the best results.
8. Get to Know Your Target Audience
Always know your target audience. Lead optimization is impossible if you don't know precisely what your audience wants, where they shop, what kind of lives they live, how old they are, what socioeconomic status they fall into, and what they are looking for within your industry.
9. Pursue the Anonymous Site Visitor
Finally, one of the most effective lead optimization strategies is also the most overlooked. Anonymous site visitors often represent the most valuable leads for your business. These site visitors have found you through word of mouth, search engines, or links from other sites. They are likely looking for exactly what you have to offer. Develop a system of programs and software that will allow you to connect with these anonymous visitors and secure them as paying customers.
10. Improve Website Conversion Rate and Filter Forms
Ensure that you improve your website in order to build higher conversion rates. Tools like Optimizely are valuable for running Multivariate and split testing for your website. This allows you to test a range of layouts - or elements within a single layout - to different (or the same) target audiences. You can then begin to understand based on your KPIs which layouts and changes are producing positive results.
Did you like this blog post? If so please share it with your community, and link to it, or comment below.