How Sustainability Marketing Concepts Drive Brands in 2013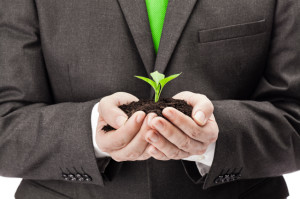 John Friedman, the Co-founder and Vice Chair of the Sustainable Business Network of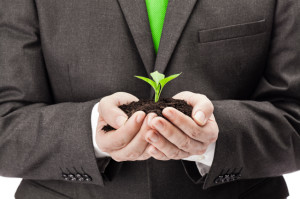 Washington, submitted an article to Huffington Post about the secrets and importance of sustainability marketing for modern brands. A growing percentage of consumers today are looking for brands that are willing to commit, alongside consumers, to the sustenance of the world's ecosystem and social balance. Sustainability marketing concepts represent everything from using recycled paper and reclaimed materials when making products to participating in social activism and social change programs and charities throughout the world.
Sustainability concepts will represent an important aspect of successful branding in 2013. Consumers are growing tired of huge corporations that care only about a bottom line rather than the well-being of their fellow man. Consumers are searching for humanized brands that emphasize more than just profits and sales. "Green" concepts such as conservation and preservation can help a brand get a market niche edge over its competitors. However, this will only happen if sustainability concepts are utilized effectively.
One of the leading resources that businesses are using to promote sustainability concepts and use those concepts to increase consumer interest in a brand is Sustainability Marketing by Frank-Martin Belz and Ken Peattie. This comprehensive text lists some of the ways that brands can adopt sustainability concepts successfully and promote those concepts to a large group of consumers. Belz and Peattie have developed eight "C's" that are crucial to an effective sustainability marketing technique. Small businesses adopting these eight guidelines will see sustainability concepts drive their brand forward in 2013.
Sustainability Must Represent the Core Values of a Brand
First, sustainability concepts must represent at least part of the core values of a brand. Consumers are not looking for brands that simply use green cleaners to keep their offices sparkling. A commitment to sustainability socially, ecologically, and economically must be a pillar of total business operation. This is, by far, the most challenging part of establishing a sustainability concept reputation. For this to work, most businesses will have to evaluate every aspect of their business - operations, production, employment, and social activity to incorporate "green" behaviors throughout the business model. Unless sustainability affects every level of a business, this marketing strategy will have little effect on a brand's success or failure.
Brand Sustainability Concepts Must Be Cooperative
Brand sustainability concepts cannot only involve the specific brand or business being evaluated. Unless cooperative strategies are used, sustainability will not be thorough. For instance, an office supply brand must ensure that it selects vendors, contractors, and suppliers that also commit to sustainability. Without this cooperative effort, a brand cannot claim to have sustainability as one of its core values.
Brands Must Be Viewed as Credible Forces of Sustainability
In order for consumers to recognize and trust brands as advocates for sustainability efforts, the brand must become a credible force for sustainability. Many brands accomplish this by changing their name or logo to emphasize their new priorities. Phrases such as "bio" or "green" resonate deeply with consumers, and customers are beginning to associate these phrases and words with a commitment to sustainability.
Sustainability Must be Coupled with Consumer Benefits
One important aspect of sustainability marketing that is often neglected is the balance between advertising conservation efforts and advertising consumer benefits. In the past decade, many companies have engaged in "shouting matches" with customers about the importance of purchasing sustainable products and services. In John Friedman's Huffington Post article, however, he suggests that this is an ineffective way to reach consumers.
A brand that tells consumers what they should not purchase is relying on guilt and manipulation to show consumers the importance of sustainability concepts. If you scorn your consumers for purchasing products that aren't recycled or reusable, you will only isolate and vilify yourself. Instead, consider using persuasion and encouragement to show consumers why your products and services are the optimum choice. Every marketing strategy needs to involve information about consumer benefits. Customers want to know that they are receiving high quality goods and services while simultaneously helping the environment.
Sustainability Concepts Must be Conversational
If sustainability concepts are going to drive your brand in 2013, you need to start by engaging in two-way conversations with consumers about sustainability and "green" behavior. Consumers want to discuss these concepts and practices with trusted brands. When you initiate forums for conversation about sustainability, you are elevating the ideas and opinions of your target audience. Consumers who feel that their ideas about sustainability are valued and heard will be more likely to consider investing in your brand and its products or services. Don't proclaim the values and importance of sustainability. Instead, converse about these values with your customers.
Sustainability Concepts Must be Consistent Across the Board
Sustainability concepts can be a powerful driving force for brands in 2013, but this will only happen if sustainability practices are consistent throughout your company. If you spend months emphasizing "green" practices and then ignore sustainability when it's time to advertise a new product, consumers will become confused about your brand's priorities. Be consistent with sustainability. Treat it as a lifestyle rather than a marketing ploy.
A Brand Must Commit to Sustainability
Similarly, brands must commit to sustainability if this marketing strategy is to have any positive effect on a brand's image amongst consumers. Half-hearted sustainability efforts that are abandoned after a few months will make a brand seem wishy-washy and unreliable. Sustainability is not the cheapest route, nor is it the simplest way to operate a business, so be sure that your company can commit to sustainability efforts before you begin campaigning.
Sustainability Must be a Continuing Commitment
Consumers are becoming more and more interested in brands and entrepreneurs that develop strategies that show a commitment to the sustenance of the environment, the economy, the employment population, and the social situation. Adapting these concepts into your brand can be a great way to boost business and consumer interest in your brand for 2013. However, your brand must show a long-term commitment to these concepts. If you treat sustainability as a short-term tactic to be used for gaining a few extra customers, the overall effect on your brand will be decidedly negative. Long-term commitments to sustainability are a necessity.