50 Ways to Make Money Fast Online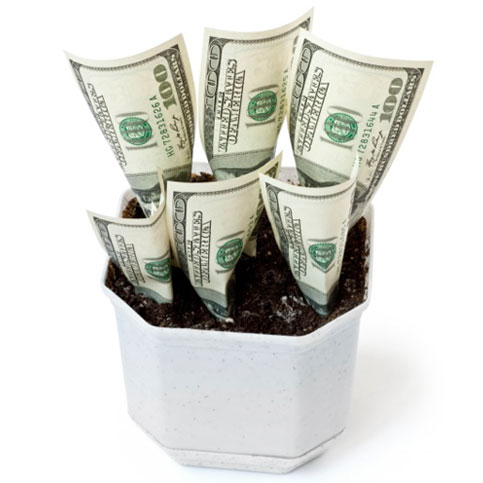 When Forbes.com published a post by contributor Micha Kaufman in January about the 5
easiest ways to make money online, it quickly became one of the most popular searches on the site. The fact is, consumers are scrambling to find ways of generating multiple income streams, and the Internet represents a great starting point. Kaufman's five ways to make online fast are a great starting point, but here are 50 ways to turn an Internet connection into a steadily flowing stream of money.
1. Odesk: This job site is one of the biggest online forums for earning real online money. You can browse a variety of job postings and choose the job that matches your unique skill set.
2. Pay Per Post: If you've got a talent for creating excellent, shareable blog posts, you can make money via this site. After your account is approved, advertisers hire you to write various blog posts about new products or services.
3. Bidvertiser: Bidvertiser is a large pay per click ad network that pays individuals who publish various ads on their personal websites.
4. Chitika: This advertising network works a great deal like Google's Adsense. This is an excellent way to feature a different variety of ads or to supplement an existing Adsense account. You'll get paid when site visitors click on posted ads.
5. Article Writing: Websites like iWriter or Textbroker hire writers on an article by article basis to fulfill client writing needs. You'll usually have to pass a basic grammar and spelling test, but once you qualify, you can write as many articles as you want and receive immediate payment.
6. Profit Share Websites: Websites like Factoidz or Triond are profit-sharing websites. These sites function by collecting a huge mass of content and allowing advertisers to post ads on the site. When you submit content to the website, you get a share of the profits.
7. Blog Monetization: If you have a successful blog with a wide following, you can ad advertisements to your blog and get paid any time someone clicks on a PPC ad. For this to work, though, your blog needs to have many unique page views each day.
8. Elance: Elance is a great website for freelance workers. You can find jobs for article writing, blog posting, web design, consulting, graphic design, and many other skill sets. Simply bid on the jobs you want and sell your skill set to interested clients.
9. Photography: Stock photos are a needed commodity throughout the world. If you have a knack for taking great pictures, you can sell your high quality photos on a website such as iStockPhoto.com.
10. Affiliate Promotion: You can make incredible financial arrangements with companies and manufacturers by posting their content on websites, blogs, and video sharing sites. Affiliate marketing is a huge industry.
11. Mechanical Turk: Run by Amazon, Internet users can complete small tasks for money. The tasks may not pay very much, but even a little can add up quickly.
12. EBook Sales: If you have a skill for storytelling, consider writing and formatting your own fictional eBook and selling it via the Amazon Kindle store or the Barnes and Noble Nook store.
13. Self-Help EBooks: If you aren't very talented when it comes to fiction, you can put your industry knowledge to work by selling self-help eBooks on your website.
14. Create an Online Photo Editing Business: People are willing to pay top dollar to professionals who know how to turn a drab picture into a stunning work of art.
15. Guest Blogs: Find successful blogs that are willing to pay other users for guest posts. Write several guest posts and send them to these blogs. If your post is used, you'll get paid.
16. EBay: EBay is an online marketplace that can be hugely valuable for people with collectibles, antiques, electronic equipment, or other sellable items.
17. Mystery Shopping: Many businesses pay customers to shop online and evaluate different products or online stores. It takes a while to break into the business, but getting paid to shop is just about the best money-making scenario in existence.
18. Virtual Assistantship: Many businesses are outsourcing the job of assistant to professionals who work from home with just a phone and an Internet connection.
19. Gaming: If you have a talent for playing and winning games, you can find game sites that use real currency for winnings. This is a gamble, of course, so play games for money at your own risk.
20. Audio Editing: Are you familiar with audio editing tools? Do you have a great ear for sound mixing and enhancement? You might be able to get work as an audio editor.
21. Sell Merchandise: If you're an artist, you can sell merchandise that features your own artwork, such as mugs, t-shrits, sweatshirts, and caps.
22. SecondLife Businesses: If you can't break into your desired business in real life, consider opening up a SecondLife virtual business to make money.
23. DeviantArt: This website allows artists to sell their artwork online and collect substantial commissions for each purchase.
24. Scrapbooking Templates: Create a template for a beautiful scrapbook and sell it online.
25. Website Templates: Create a stunning website template and sell it online.
26. Blog Templates: Create a functional and visually attractive blog template and sell it online.
27. Logo Design Templates: Create basic logo templates and sell them online.
28. Get paid to be a moderator for a forum website.
29. Transcribe videos for search engine optimization and get paid doing it.
30. Open an online art gallery for your works.
31. Tutor online for money.
32. Offer online video courses in music lessons, art lessons, poetry, or writing.
33. Offer translating services online.
34. Enter competitions for writing or art creation.
35. Build applications for smart phones and other mobile devices.
36. Work on a language learning website having conversations with non-native speakers.
37. Open an online resale store.
38. Find leads for hiring employees and sell them.
39. Set up an online party coordinator or planning business.
40. Set up shop as a private investigator.
41. Offer editing services for blogs, websites, and articles.
42. Help with assignments and homework in the college market.
43. Write code for websites and sell it.
44. Host an inspirational blog and offer life-coaching services.
45. Find collective funding for a project or task.
46. Ask for donations from blog readers or website visitors.
47. Offer subscription services to videos or articles.
48. Work from home as a tech assistant.
49. Work from home as a customer service representative.
50. Work from home as a telemarketing specialist.
These are just a handful of the nearly infinite ways to generate income via the Internet. What are some other ways of making online cash that you've discovered?
Please post your comments below, or like and share our page if you found the content interesting. As always, thanks for the support!