Social Media Marketing Trends that Will Revolutionize the Industry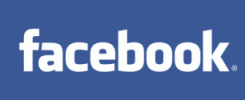 Effective marketing for your business is the only way to turn a nothing company into a
customer-serving powerhouse making sales every single day. Don't make the mistake of thinking this process is simple, formulaic, or able to happen overnight. Real marketing takes years. Effective marketing is different for every business. High quality marketing can be one of the most complicated tasks your business undertakes. Still, effective marketing is possible, and the process is becoming a little more straightforward, if not simpler, with social media marketing.
TwinEngine, powered by the H Agency, is an incredible marketing company that is making huge leaps forward in the social media world. Recently, this company created a brilliant infographic that details some of the expected directions that social media trends will move the marketing world. Basically, the premise of this infographic and the related article is this: stop using social media tricks and start posting social media content.
So, how are the social media trends going to affect the way businesses, including your business, adapt their marketing strategies? Understanding a few basic facts will help you avoid the social media meltdown problem. If you don't stay ahead of the curve, your brand's social media strategy could be more detrimental than helpful.
Social Media Makes Customers the Marketers
Social media marketing is so unique because it transforms consumers into marketing professionals. Most of the time, consumers aren't even aware that they're marketing for a company. In the consumer's mind, he or she is simply sharing, retweeting, liking, or posting content that he finds interesting and engaging. A cool video, a fascinating article, a hilarious infographic, or a hot deal may all be shared by consumers who want to help out their fellow social media users. Businesses don't have to invest thousands of dollars to plaster advertisements all over the interstates, radio waves, television programs, and newspaper sections. Instead, high quality content is encouraging consumers to take over the marketing responsibilities.
With Social Media, Content is King
Now we've hit on the crux of social media as a marketing tool. Content must be the absolute king of everything that you post online. When we say "everything," we mean it. If you are posting things that are uninteresting, too sales-oriented, fluff-filled, or generally distasteful, your social media marketing strategy will go directly down the tube. Think of what TwinEngine's bloggers have said, stop trying to trick consumers into clicking on ads and tripping onto your website. This method may generate leads and draw consumers to your site, but it isn't going to keep them there, and it's certainly not going to entice them to spend their money.
Developing high quality content is the only effective way to generate buzz through social media platforms. When you invest time and energy into creating content that appeals to the individual, you become a trusted and reliable source for information.
Social Media Turns Marketing into a Marathon
Here's a new social media concept that is "trending" amongst businesses: treat social media marketing like a marathon and not a sprint. Most businesses believe that they have to run a marketing campaign as fast and as hard as possible. This used to be the case. Sprinting in your marketing endeavors involved plastering your company's brand and information on every surface you could get your hands on. It involved purchasing billboards, taking out magazine ads, and creating television commercials that made customers laugh out loud.
You don't have to do that with social media marketing. Treat this marketing format like a marathon. Remember the adage of the tortoise, "Slow and steady wins the race." Be methodical in developing your social media presence. Create a reputation for high quality content. Don't flood the social networks with advertisements. If you do, customers will simply tune you out.
Facebook Promotions Get Shared
Facebook is still one of the most popular social media networks in the world. Millions of people are using Facebook, and a huge percentage of these users check their Facebook profiles and news feeds every single day, even multiple times in a single day. One social media marketing trend that is catching on is the likelihood that promotions have to get shared.
With Facebook, shares and likes are the champions of effective marketing. When someone shares your post or likes your post, that individual's entire circle of "Facebook friends" is exposed to your content. What types of content are getting shared? As it turns out, people still love a great deal. Offer sales that don't sound like fluff, and your Facebook content will start spreading.
Twitter Becomes the Most Popular News Source
Keep your advertisements off of Twitter. More and more, it is becoming apparent that Twitter users don't like to read sales-heavy content in their Twitter feeds. Twitter is developing into one of the number one news sources in the world. People check Twitter to examine new trends, hear about the latest celebrity disasters, and comment on world events. Limit your Twitter posts to content that is interesting and newsworthy. This type of content is much more likely to be shared on Twitter in the near future.
The news that you're producing doesn't have to be your own. If your brand is interested in social issues, economics, politics, religions, or other news topics, you can comment on other news articles to communicate precisely what your brand is interested in.
Pinterest Makes Shopping Fun
Nobody could have guessed that Pinterest, an online virtual pin-board that allows users to share photos from their favorite websites, would turn into one of the most effective social media marketing platforms in the world. Still, Pinterest works because consumers are visually oriented. When we see a picture of something tantalizing, we can't resist. Even the best copywriting cannot communicate like a photo. You can tap into this Pinterest trend by including photos on your website that are interesting, engaging, adorable, hilarious, inspiring, or enticing.
Social media marketing is likely here to stay, but that doesn't mean we can take it for granted. Staying on top of the latest social media trends will help your brand remain relevant to emerging generations of Twitterers and Facebook users.